K-series centrifugal compressors, in particular the K-250 and K-500, are rightfully considered the Dalenergomash iconic products. Over the entire period of its operation, the plant has manufactured and supplied over 3,800 compressors of this series.
K-series compressors have a basement design and are intended for operation in medium- and large-scale enterprises, where compressed air is consumed continuously and in large volumes. They are used in various industrial processes – from pneumatic equipment operation, sandblasting machines and blowing the parts to iron and steel smelting. They are distinguished by high reliability, long life of the equipment and good maintainability.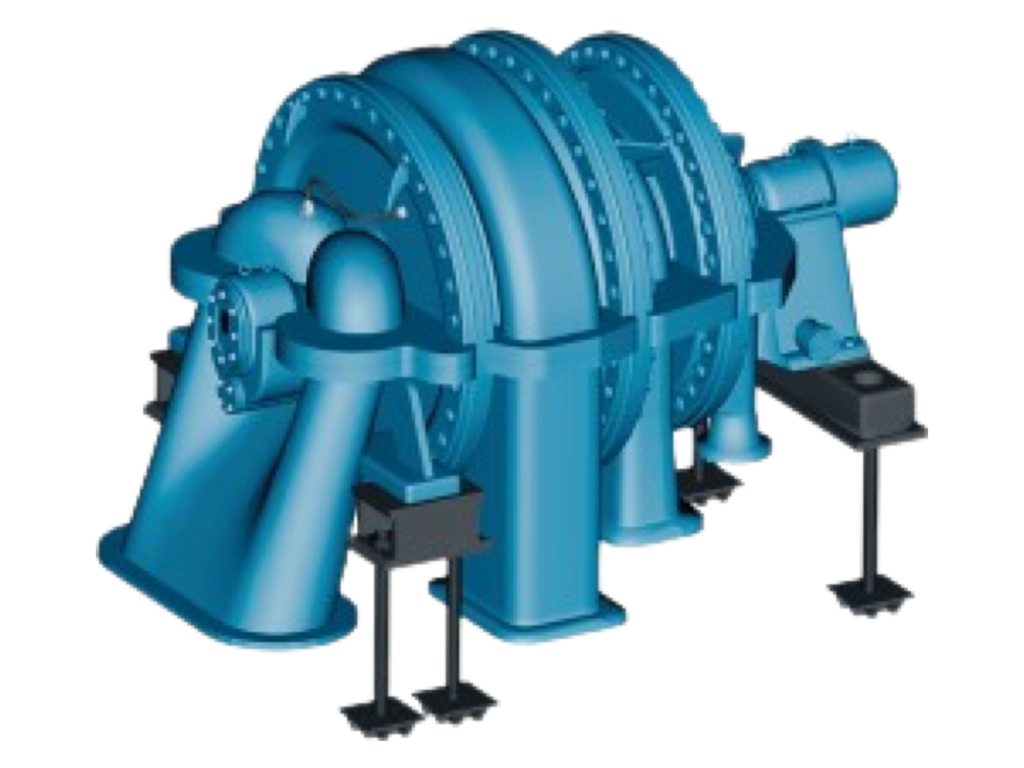 Design features
As for the design features, the compressors are single-case, single-shaft, six-stage compressors with compressed air cooling after every two stages;
Gear is the single-stage step-up herringbone cylindrical gear transmission;
Performance is controlled using the throttle valve;
Connecting and installation dimensions of the K 250 and TsTK 275/9 compressors are the same for the foundation;
Lubrication system in K 250, K 350 and K 500 is supplied in the form of devices (lubricant tank, startup pump, oil cooler) and other elements (fittings, pipes, etc.). All devices are installed and connected to the system during the compressor installation. In TsTK 275/9, the lubrication system is made in the form of a factory assembled unit;
Supplied with control systems devices and anti-surge protection;
With state-of-the-art automatic control system (ACS).
Technical specifications:
Machine

Q, m3/min.

Pf, kgf/cm2

N, kW

n, 1/min.

m*, t

Motor type

mm, t

Nm, kW

U, V

Qw, m3/h

K 250-61-5

145-255

9.00

1000-1445

10,935

15.5

STDM-160023UHL4

7.0

1600

6000

10,000

186

TsTK 275/9

165-275

9.00

1135-1535

11,172

14.5

STDM-160023UHL4

7.0

1600

6000

10,000

168

K 350-62-1

230-375

7.35

1600-2000

8,600

19

STD-250023UHL4

11.1

2500

6000

10,000

268

K 500-61-5

300-525

9.00

2400-3000

7,625

29

STDM-315023UHL4

12.3

3150

6000

10,000

302